Alexandra Wilson
Patent Paralegal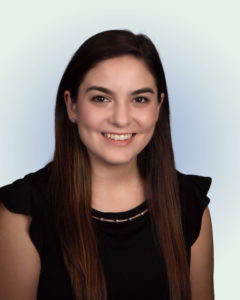 Allie is a paralegal at Boudwin Intellectual Property Law. She assists in client intake and communication. She also supports the management of incoming correspondence from the USPTO regarding patent applications.
Allie earned a Bachelor of Arts in International Affairs and a Bachelor of Science in Communication Studies from James Madison University where she was a member of the prestigious Phi Beta Kappa honor society. Currently, she attends Seton Hall University School of Law. Allie enjoys working at Boudwin Intellectual Property Law because she has the opportunity to serve a diverse range of clients form around the country and world.
Allie grew up in South Jersey where she currently resides. In her free time, she enjoys traveling, international cooking and learning new languages. Having studied Arabic throughout college, Allie would like to visit Morocco one day.