Salvatore Sheffo
Director Of Product Development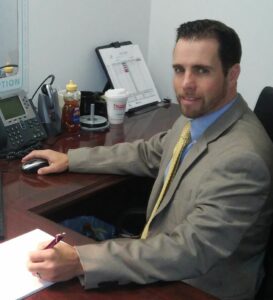 Salvatore D. Sheffo Jr, Entrepreneur and owner of 3 LLC's which all concentrate on developing and sourcing new products. Salvatore has been developing and sourcing new products for over 7 years and specializes in launching and promoting new products using Amazon FBA (Fulfilled by Amazon).
Salvatore started his journey 7 years ago with a tiny $300.00 investment into a product which sold out and turned into $900.00 in a matter of 45 minutes when launched on Amazon. He realized the potential profits that could be made in sourcing wholesale products and rebranding them at that moment.  He kept rolling over his earnings and increasing his order sizes unit the shipments became so large that air shipping was no longer a viable option and needed to explore shipping via sea and getting products through customs into the US for distribution.
Salvatore has his degree in Information Technology and worked as a Network Administrator for 7 years before turning his sites on his own businesses. He also was a member of the US Army Reserves from 1992 until 2000 where he went in as a combat engineer (12B), and was transferred to the 339th General Hospital where is also received his diploma in the medical field (91C).
Along with creating his own companies and products, Salvatore has also spent the last 10 years working with and assisting inventors who had interest in learning how to bring their ideas to life and pursuing protection on them.
Salvatore is a Crossfit Coach and Spartan SGX Trainer. In 2019 he earned his first Spartan Triple Trifecta. He also loves spending as much time as possible with his wife and 3 children.