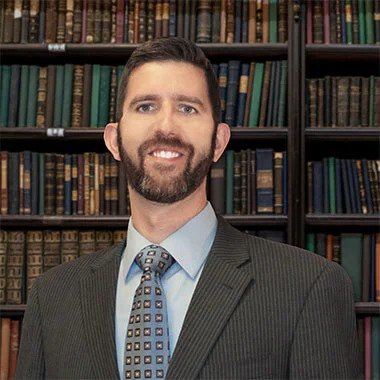 Daniel Boudwin
ATTORNEY AT LAW
Contact Me:
Email Me
Daniel is the Founder, President and Chief Patent Prosecutor of Boudwin Intellectual Property Law.
Having a strong belief that inventors should come first in the practice of intellectual property law, Daniel uses his experience working with thousands of inventors to identify the best strategies to capitalize on their intellectual property. He has worked with inventors across numerous industries, ranging from consumer products to more advanced aerospace, chemical and material patents. He has also worked with numerous clients to obtain trademark and copyright protection. He has also assisted clients in contract negotiations, licensing negotiations and has helped clients enforce their intellectual property rights.
Today, Daniel prefers to spend his time acting as an intellectual property consultant for his clients. He is always ready and willing to talk to or meet with any client regarding their case if they have questions, concerns or are unsure of any next steps. He also assists clients with reaching out to manufacturers, prototype developers and product design/branding professionals.
Before starting the firm, Daniel began his career as a Mechanical Engineer for BMW of North America, later as a Manufacturing Engineer for Pfizer, and most notably and recently, as an Engineer for Boeing. Daniel spent most of his technical career at Boeing where he first worked for Boeing Space Defense & Security as an electrical engineer, mechanical engineer and manufacturing engineer on various military projects. Daniel later transferred to a specialty group at Boeing working on projects with special needs, as well as overflow projects both in the military/space and commercial areas. Within this group, Daniel was named the lead engineer for the tail section of the 787-8 Dreamliner, where he spent more than half of his tenure at Boeing.
While working as an engineer, Daniel attended law school at Temple University Beasley School of Law, where his study focused on intellectual property law, business law and tax law. Before law school, he graduated cum laude from Rutgers University School of Engineering with degrees in Mechanical Engineering and Aerospace Engineering. When Daniel eventually left Boeing, he completed his Juris Doctorate from Temple, and focused his efforts on growing his firm and helping inventors. Prior to graduating from Temple University, Daniel opened his first boutique intellectual property law firm, Global Intellectual Property Agency, in 2006 as a Patent Agent licensed to practice in front of the United States Patent and Trademark Office, and has recently integrated Global IPA into Boudwin Intellectual Property Law.
Daniel's proudest accomplishment is his beautiful family including his wife, three children, and dog. He is an active member of his community, where he coaches baseball and basketball teams as well as provides support and guidance in the area of rocket science to students and student groups ranging from high school to university graduate levels. In his free time Daniel enjoys playing golf and tennis, exploring new business opportunities, spending time with his family, and flying his plane. Due to his love of aviation, Daniel obtained his pilot license and a personal airplane that he uses to meet clients and expand the reach of his firm.
Temple University Beasley School of Law, Philadelphia, Pennsylvania

Major: Intellectual Property
Major: Business Law
Major: Tax Law

Rutgers University

Honors: cum laude
Major: Mechanical Engineering
Major: Aerospace Engineering
Boeing, Engineer
Pfizer, Packaging Engineer
BMW, Mechanical Engineer
Current Employment Position
Managing Member
Founder
President and Chief Patent Prosecutor